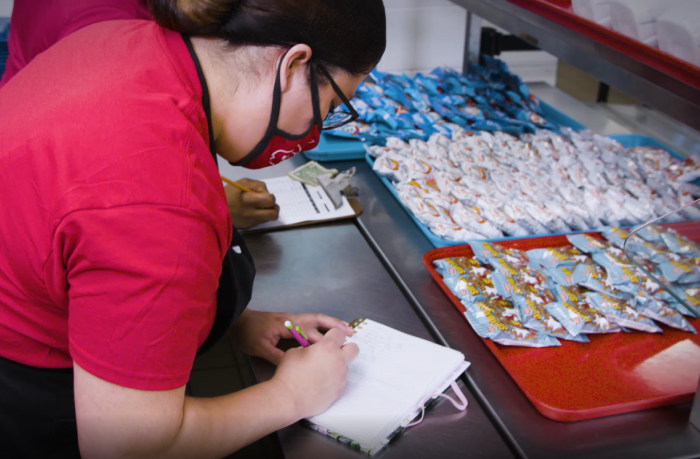 SLA Management is a custom school food service management company dedicated to providing high-quality, nutritious and cost-efficient meal programs to the K-12 academic community.
SLA Management is looking for a dedicated and reliable Café Manager for one of our school's cafeterias. This candidate will be part of a great team that is always looking to improve the students' lunch experience. Applicants must enjoy working in a school setting and provide a positive and uplifting meal experience.
Our goal at SLA Management is to always provide students with the best 30 minutes of their day!
This is a full-time position that follows the 180-day school year calendar. Our employees do not work nights, weekends or holidays. Our meal programs are very successful and a rewarding experience.
The ideal candidate for the position of Café Manager will possess the following qualities:
Previous experience in a leadership or management role.
Previous culinary experience.
Strong inventory management and food ordering skills.
Must have an eye for detail in a repetitive environment.
Caring, thoughtful individual who likes kids and enjoys working with people.
Results-driven, enthusiastic, energetic, involved, collaborative and hands-on leader.
Creative thinker with a focus on customer satisfaction.
Must possess fundamental math and computer skills.
ServSafe certification required; will train if needed for great candidates.
Must have reliable transportation.
Must possess a high school diploma or GED.
Must be able to pass a nationwide criminal background check.
Must be willing to work an early morning first shift.
After 20 years, we've learned a thing or two. We understand every school is unique and requires an individualized approach to its food service program. We pride ourselves on being pioneers in our industry, providing customized meal service programs to every school we serve. Learn more about our story.

Want to be a part of our team?
We'd love to hear from you or answer any questions you may have on the open Cafeteria Cook position. Email us here: hr@slamgmt.com.

Fill out this form to take the next step in your career!
*required